Cialis 10mg
₨7,000.00
Cialis 10Mg Tablet effectively helps in relaxing the muscles that are present in blood vessel walls, thus successfully increasing the flow of blood to certain areas in the body. The drug is thus used in the treatment of erectile dysfunction, also known as impotence and benign prostatic hypertrophy, that is, enlarged prostate. Cialis 10Mg Tablet also aids in the treatment of pulmonary arterial hypertension as well as effectively increases the capacity to exercise in both men and women.
Buy Now
Description
Size Guide
Reviews (0)
Description
Known as the weekend pill and considered by widely regarded the second most popular ED medication, Cialis is available in four different doses. For most men using the treatment for the first time, the Cialis 10 mg dose will be the recommended start point.
However, there are some important factors to consider, particularly if you're buying Cialis 10mg online. On this page, we'll explain some of the rationale behind starting doses, and how effective Cialis 10mg has been in clinical studies.
Why is Cialis 10mg the initiation dose?
Not everyone is the same when it comes to medication, Cialis included. Some people are more responsive than others, and some people are more susceptible to side effects. When a doctor completes a prescription, in most cases they will try to give the patient the smallest effective dose. This helps to limit the patient's risk of developing side effects.
Approving a median dose, such as Cialis (tadalafil) 10mg, provides a prescriber with room to manoeuvre; if the middle dose proves efficacious but causes mild side effects, which in the case of Cialis, may be a headache or episode of nasal congestion, then a milder dose can be given; whereas if the middle dose is not as potent as desired, a stronger course can be prescribed.
Why not save time by just starting with the highest dose?
Some patients using the medication for the first time might wonder: 'Is Cialis 10mg going to be enough?' or perhaps even 'If the Cialis 10mg price is roughly the same as the 20mg anyway, should I just choose the 20mg option?'
As explained above, there are two different doses for a reason. For many users, the 10mg dose will be sufficient enough. People who respond well to the 10mg dose will not gain anything by using a higher dose, and may be putting themselves at higher risk of side effects.
Furthermore, the most important aspect of erectile dysfunction medication or indeed any medication to consider is safety. It is possible for people to have conditions which they may not yet be aware of, and be prone to side effects without foreknowledge. Prescribing Cialis tablets at 10mg for first-time users helps doctors to circumvent this risk.
In the interests of safety, you should always provide as much information pertaining to your medical history as you can when undergoing consultation. This will help to minimise the possibility of you being given a medication which is not suitable, and lower the potential for unwanted reactions.
And in any case, this drug should only be given to those experiencing symptoms of erectile dysfunction who do not have any significant health issues.
Performance in Clinical Trials
The strength of each dose of Cialis, including the 10mg, has been assessed in clinical examinations[1], and the results were as follows:
Men in the four studies surveyed were asked to keep a diary of how often they were able to achieve an erection strong enough for penetration after taking Cialis.
On average, those taking the Cialis 10mg dose were able to do so 73 per cent of the time.
This is compared with 81% using Cialis 20mg.
The subjects were also asked how often their erections stayed firm long enough for them to complete intercourse.
In 59% of attempted cases across three studies using the 10mg version of Cialis, the answer was that they did.
This increased to 71% in those taking the stronger dose.
As has been proven then, because Cialis 10mg tablets only contain half the amount of tadalafil as the highest dose, this does not necessarily mean they are only half as effective.
When considering these results, patients should also remember that Cialis is only an 'on-demand' pill to a certain degree. It is unlike all other ED medicines in that it is taken once and lasts for up to 36 hours.
Therefore, patients should not take Cialis 10mg daily; this can be dangerous, because its effects last well beyond 24 hours.
For patients who prefer to take an ED medicine each day, the Cialis Daily option may be more suitable.
Other people's experiences
Some first-time users searching for treatment may be tempted to read Cialis 10mg online reviews posted by other users. Reviews can provide an anecdotal insight into how well a treatment has worked for others. However, it is important to exercise caution when reading online reviews for any medicine. They can sometimes provide a somewhat distorted view, and no two people are likely to have the exact same experience. Before taking Cialis 10mg, or any ED medicine for the first time, speak to your doctor.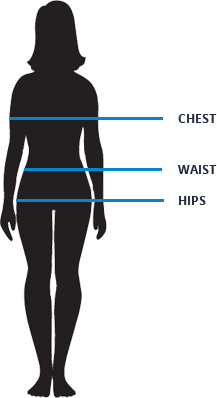 | size | chest(in.) | waist(in.) | hips(in.) |
| --- | --- | --- | --- |
| XS | 34-36 | 27-29 | 34.5-36.5 |
| S | 36-38 | 29-31 | 36.5-38.5 |
| M | 38-40 | 31-33 | 38.5-40.5 |
| L | 40-42 | 33-36 | 40.5-43.5 |
| XL | 42-45 | 36-40 | 43.5-47.5 |
| XXL | 45-48 | 40-44 | 47.5-51.5 |